Large Turnout for Dorsey Breakfast Seminar
Login or register to continue reading.
It will only take a moment and you'll get access to the TACT publications.
Please note, if registering a new account for the first time, this will require approval by a TACT member of staff before access is granted.
TACT – Dorsey Seminar – Introduction to High-Yield Bonds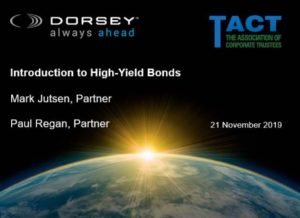 What a wonderful turnout to this breakfast seminar. TACT Members enjoyed a lovely breakfast and then listened to Mark Jutsen and Paul Regan, Partners of Dorsey, inform us about the basic features of New York Law Indenture High-Yield Bonds and how they differ from bond and notes issues under an English Law Trust Deed.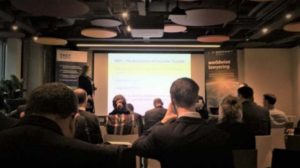 The basics led on to potential concerns for an English Trustee. Prior to an Event of Default, the Indenture Trustee is only required to perform obligations specifically set forth in the Indenture. Paul reminded us that under an English Trust Deed a Trustee has a range of rights and duties both pre and post an Event of Default and its discretions are much wider.
Mark spoke of the role of the intercreditor agreement within the transaction and the important reasons why the Security Agent will need to be appointed under this agreement instead or in addition to the New York Indenture. Finally, the wider use of Escrow Accounts on these types of transactions. Proceeds from the High Yield Bond issuance is held in the escrow account which are then often pledged to the Security Trustee as security for the notes. The escrow agent releases the escrow monies to the Issuer upon certain conditions being met, otherwise it returns the escrow monies to the initial purchasers.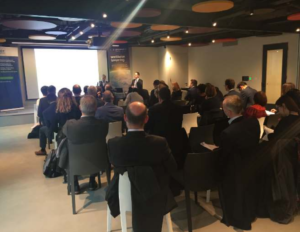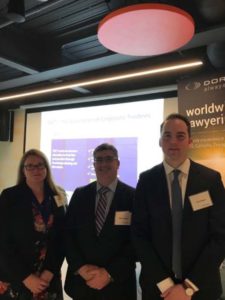 Time for questions and Helena Giles closed the morning by thanking Mark and Paul or Dorsey and invited TACT members to the next TACT – Loan Capital & Capital Markets Committee meeting on 11 December 2019.